The Chinati Art Museum is a contemporary art museum based upon the ideas of its founder, Donald Judd. The Chinati preserves and presents to the public permanent large-scale installations, and the emphasis is on works in which art and the surrounding land are inextricably linked.


The brand identity is inspired by Donald Judd's artworks and his concept for the Chinati: permanently site works of art within a dynamic exhibitions, which is visualized by blending minimal aesthetic and dynamic layout in order to communicate remarkable experiences at the museum.
(2019) Instructor: Brad Bartlett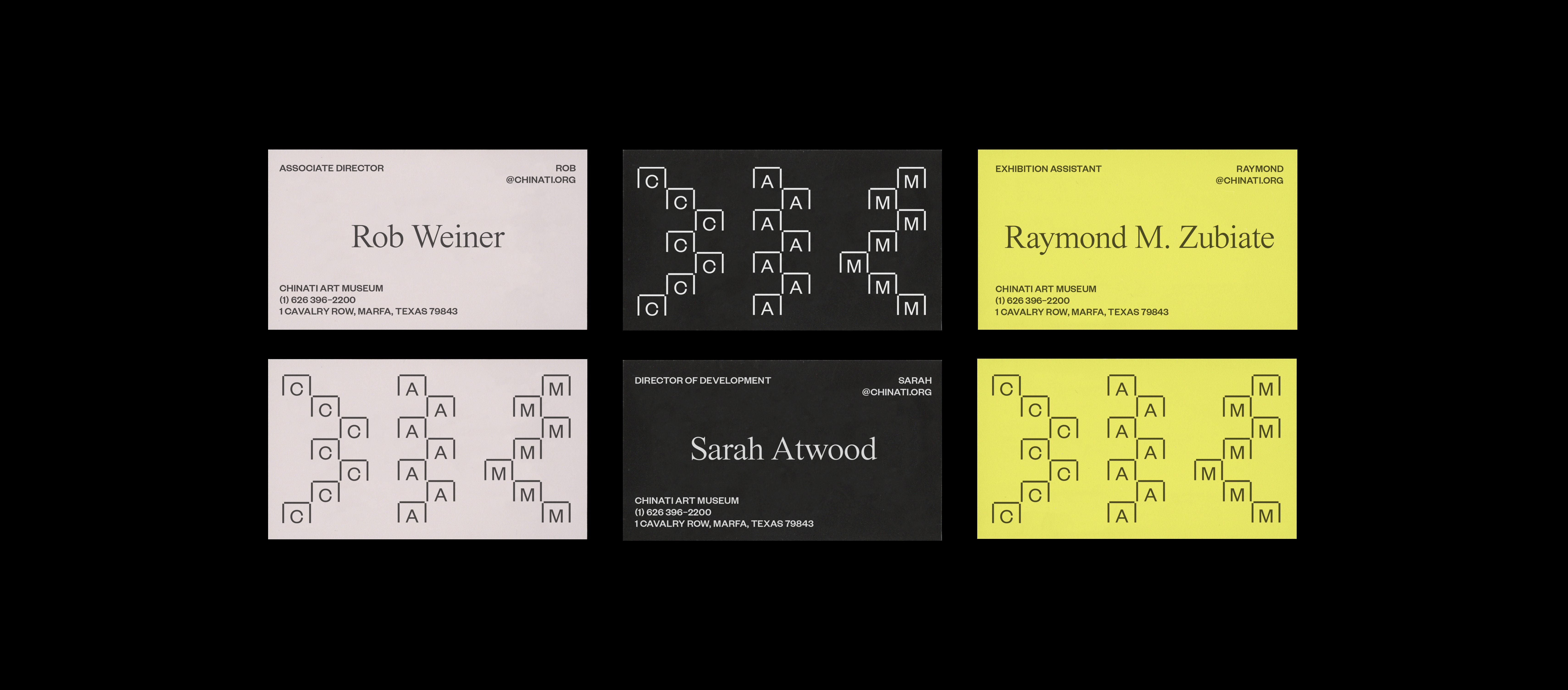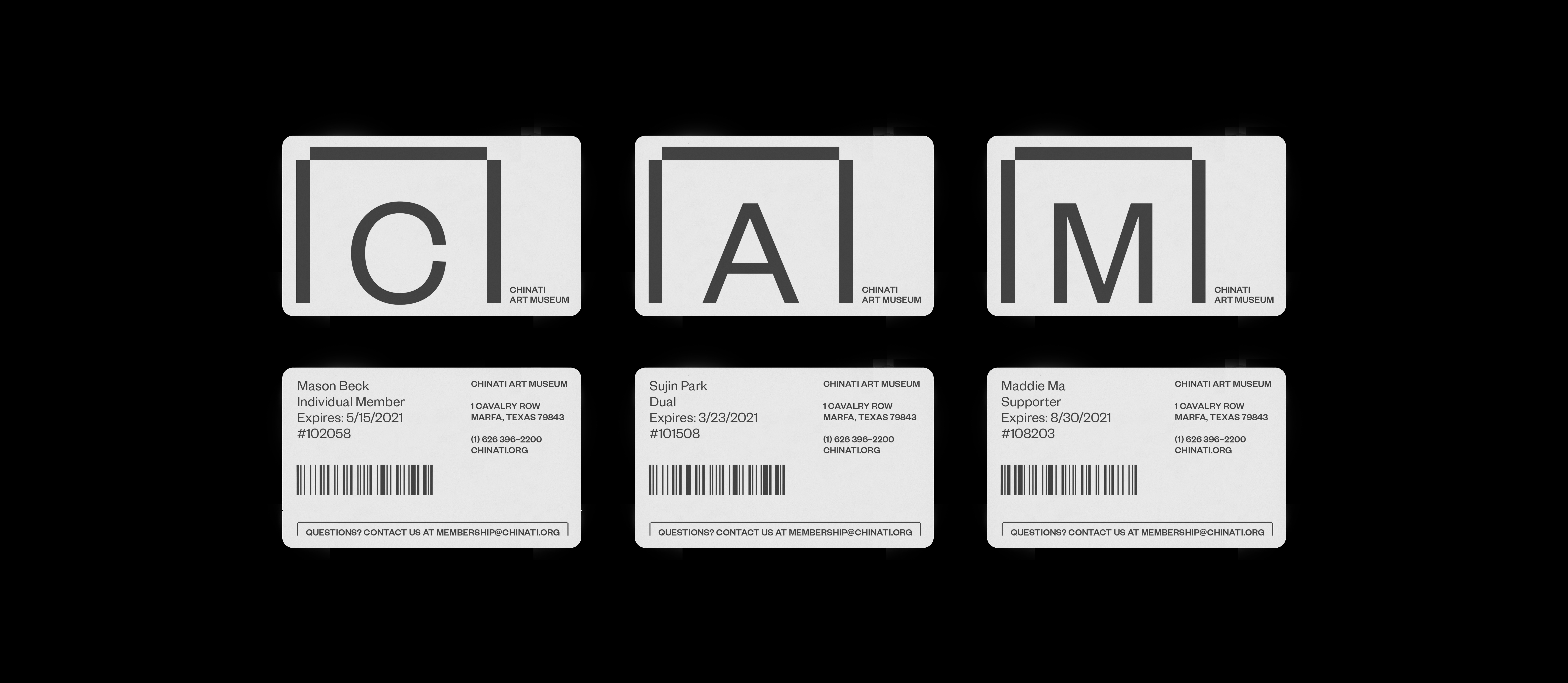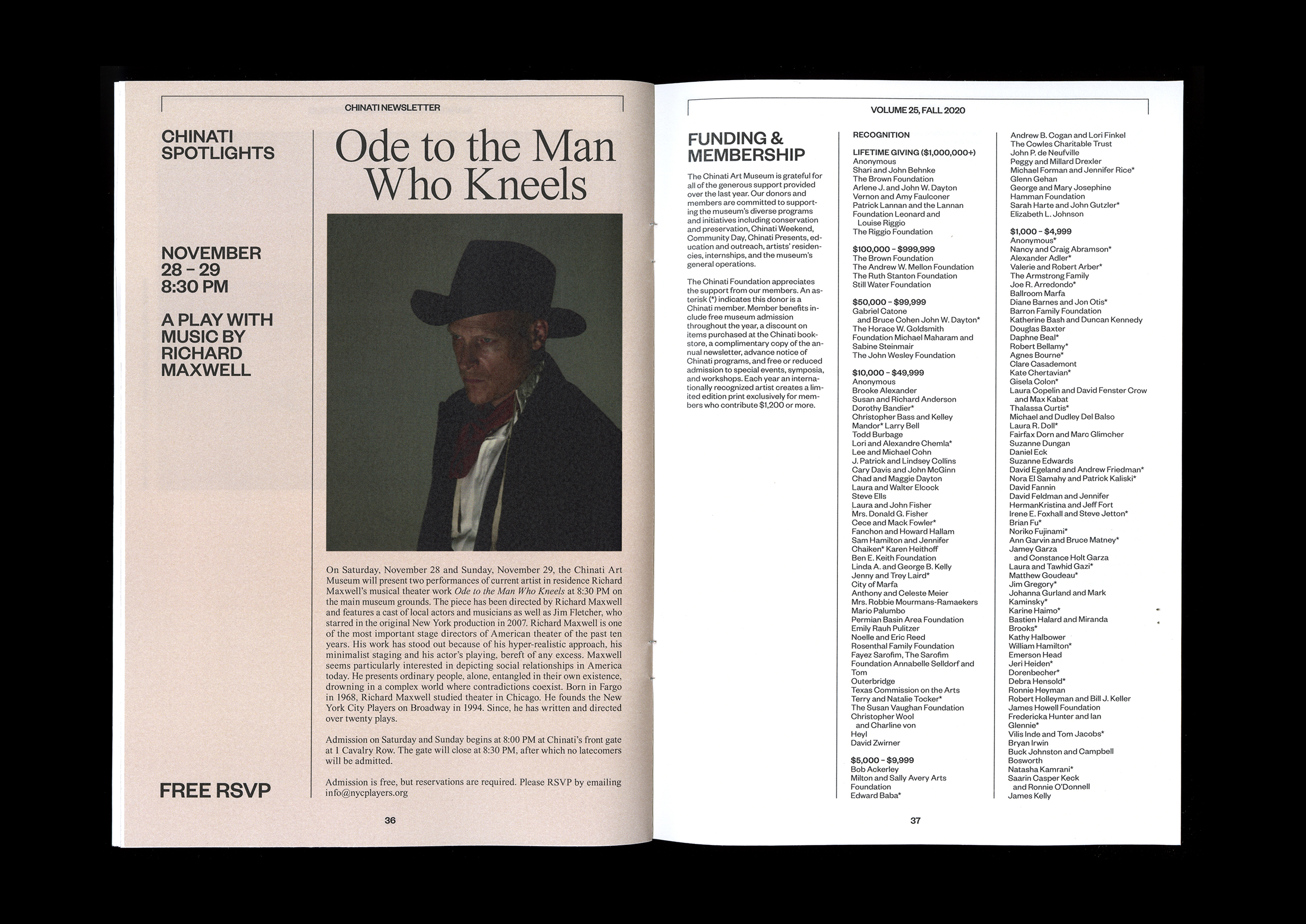 Photograph by Alex Marks. All rights reserved Judd Foundation. Licensed by VAGA, New York, NY.